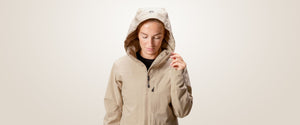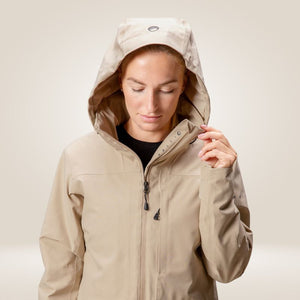 Introducing the Olhava DrymaxX Parka – Where Innovation meets Sustainability
At Olhava DrymaxX Parka, we're committed to minimizing our environmental footprint and proudly utilize the innovative Eclo dope dye method, a game-changer in the world of sustainable dyeing. Here's how Eclo dope dye sets apart:
Water Conservation
Traditional dyeing methods can be water-intensive, using 15-20 tons of water for every 1000 yards of fabric. In contrast, Eclo dope dye method uses a mere 5 tons, reducing water usage by a staggering 75%.
Energy Efficiency
We're lowering our carbon footprint by using 64% less steam (5m3 compared to 7m3) during the dyeing process. Less steam means less energy consumption.
Reduced CO2 Emissions
Eclo dope dye method leads to over 66% less CO2 emissions (0.2m3 compared to 0.6m3). A significant step towards sustainability.
To show our commitment to transparency, these results have been calculated using the HIGG MSI 3.5., determined by the fabric supplier and not been third-party verified.