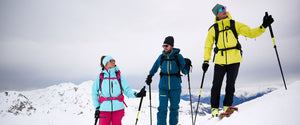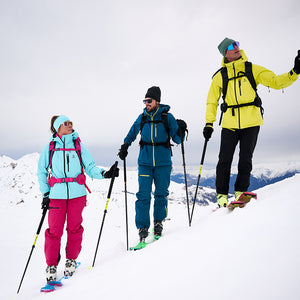 SHARE YOUR ADVENTURES #HALTIWORLD
Want to collab with Halti? Awesome!
We're constantly looking for social media influencers and brand reps to represent our brand in their everyday life and on social media. If you love to be outdoors and take pictures or videos, you might be just what we're looking for!
Read the FAQ & information below and send us a message to apply. Instructions below.
Anyone can apply who is active on social media and who loves to be outdoors. We hope to find influencers who share our values and are willing to share the stories of the Halti World with their followers actively!
No! We are looking for influencers around the world.
No, we haven't set a minimum amount of followers for any channel. We look forward to seeing inspiring material and most important that you will fit the Halti brand & values, and of course, we are looking for influencers who are active on their channels.
We will take a look at the social media profiles to apply with and which products you are interested in. We always have to consider what collaborations we have going at the moment and there is a limited amount of collaborations that we can have at the same time.
If our collaborations are filled for the season, we will keep your application in mind for the next possible season.
Specific details such as, the amount of posts and how long the collaboration is, will be agreed upon individually.
The details of each collaboration are agreed upon separately.
Send us a message to influencers@halti.com

In the email, tell us a little bit about yourself (like where you live, and what are your hobbies). We are also interested in hearing about your social media, what channels you use actively & how many followers you have.

Please take a look at our collections and let us know which product groups you would be interested in.
We will be in contact with you as soon as possible through email.
HALTI INFLUENCER
MARJAANA LEHTINEN
''It's easy to do marketing for high-quality & long-lasting products!
Collaboration with Halti has been uncomplicated. I really appreciate that I have been able to do the collaborations in my own way. I want to create the collaboration content in a way that is relatable for my followers. It's also very important to me that my followers can trust the reviews and I have personally tested the product and made sure it is as promised. It's nice how Halti appreciates my way of marketing the products.''