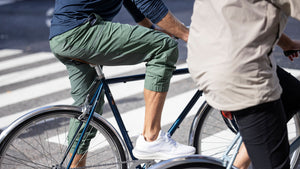 ---
Halti's outdoor pants and trousers for men are suitable for any common type of outdoor sports. Whether it is walking, hiking, or casual activities that you are doing, the fitting and stretchable outdoor pants for men you find from Halti Store. Outdoor trousers for men are available in different designs and a variety of materials.
Outdoor pants for men that are mostly used for outdoor sports, functionality, and suitability for use in various weather conditions are vital. If you are looking for men's outdoor pants which also are a part of everyday life, you might want to go for something more casual.
We recommend choosing waterproof DrymaxX pants for rainy weather. Explore the collection of men's waterproof pants here.
Our Hiker collection includes different pants for hiking and trekking, including a waterproof 3L style. The Pallas collection is also great for hiking and trekking, and there are a bunch of different colors to choose from.