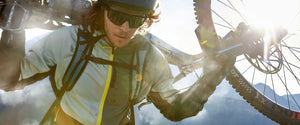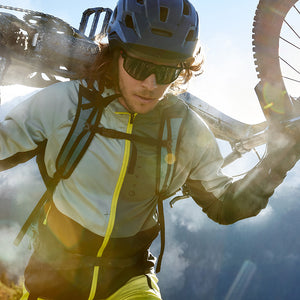 Introducing Halti STORMwall®️
Reliably windproof. Maximum breathability. Forget excuses. - Active You.
In Halti's Stormwall®️ products, a windproof and water-repellent membrane is combined with a tightly woven moisture-repellent outer fabric. The inner surface can vary from brushed to smooth. The result is a breathable and lightweight material that is extremely suitable or intensive training that requires maximum breathability and 100% wind protection, such as cycling, winter running, ski touring, and cross-country skiing.
Designer's Note:
"Training outdoors can be done in many different ways, and regardless of your chosen activity, sweating is a natural part of working out. Sweating is the body's way of dissipating heat, and to facilitate optimal evaporation of heat, the best choice for your workout attire is breathable Stormwall®️- membrane
equipped products.
Stormwall®️ truly shines in dry and windy weather, with temperatures ranging from approximately +5 degrees Celsius to -15 degrees Celsius. However, the warmth of the product itself is not influenced by the Stormwall®️ membrane, but rather by the other materials used in the product. At around +5 degrees Celsius, products like our Shelter work best, whereas for temperatures around -15 degrees Celsius, our cross-country skiing softshell products with brushed inner surfaces are more suitable."
Maaret Pääkkö, Designer