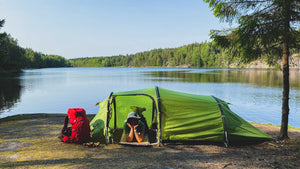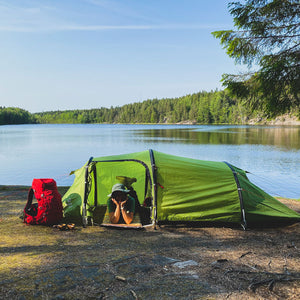 What to wear this summer?
Halti World Guide to the perfect summer style
Summer is finally here, and we can enjoy the warm days outdoors. No matter what your activity of the day is, it's important to choose comfortable clothes that will protect you from the sun, and of course, look awesome!
Which materials should I choose?
Especially for moving around in the summer, it is important to choose clothes that you feel comfortable in.

On warm summer days, avoid heavy and tight clothes, which can feel uncomfortable. We recommend choosing as light, flexible and breathable materials as possible, which help to keep the body cool and allow air to circulate. Choose clothes that are made with technical materials or breathable natural materials such as merino wool. In summer clothes, also prefer light colors, so the color doesn't add warmth to the outfit.
Protect yourself from UV radiation
For Halti, health and well-being are of primary importance. We strive to promote these values ​​by encouraging people to exercise and be outdoors in their favorite sports every day of the year. Especially during the hot & sunny summer, it is important to protect yourself from the sun's harmful UV radiation. We are therefore happy to be able to offer outdoor enthusiasts a wide selection of summer clothing, the materials of which have up to UPF 30-50+ protection achieved using weaving technology.

In addition to UV protective clothing, it is especially important to protect yourself from the sun also with sunscreen and accessories.

You can find all of Halti's UV protective clothing here.
SHORTS FOR HOT SUMMER DAYS
Light shoes for the summer
Sandals can be a comfortable and practical choice for summer days outdoors, when you enjoy a easy-going, relaxed day or lighter exercise. Sandals are a particularly comfortable and easy option for versatile summer activities. They allow your feet to breathe, which is especially important on warm summer days. Your feet will stay cooler and fresher all day.
Our Aquatech shoes are also super light and breathable, and they have a great grip also on wet surfaces - perfect shoes for water sports and a day on the boat!
SANDALS OR LIGHT SNEAKERS?
See you outdoors!
More inforamtion and inspiration on outdoor life on our Halti World blog. Here's a few posts that you might also be interested in: