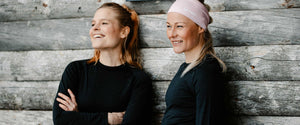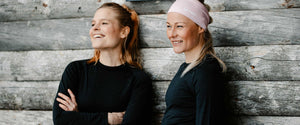 Collars, beanies, gloves, socks, shirts, layers... Merino wool is currently one of the most popular materials when it comes to products designed either directly against the skin or as a mid layer. We can say, merino wool is the best choice as a material, especially for cool and cold conditions, but because a merino wool product adapts to the temperature of its wearer, it feels also cool when used in warm weather.
Merino Wool
Most of the merino wool used in the clothing industry, come from Argentina, Australia and New Zealand, where the breeding of merino sheep is a profitable business. Merino wool fiber is significantly longer and thinner than normal wool. Merino wool feels pleasant against the skin and causes itching or allergies only for very few users. When used directly against the skin, merino wool effectively transfers moisture, thus keeping the skin dry and warm.
Easy-care Material
As a naturally antibacterial material, merino wool is easy to take care and does not attract odors easily. By ventilating the product well after use, you will save yourself from unnecessary washing.
100% Merino Wool or Mixed Fibers
Depending on the product, it can be made either by adding mixed fibers to the merino wool or from 100% merino wool. Adding mixed fibers to wool makes the product more durable, so for example merino wool socks almost always contain mixed fibers. Combinations of wool and mixed fibers are also used in other product groups, which allows, among other things, to improve the product's technical values. Merino wool products containing blended fibers are usually also more affordable, but we cannot achieve the same softness and comfort compared to a 100% merino wool product.
Museling Free Merino Wool
When talking about merino wool products, ethics and responsibility issues also come up. All merino wool products in the Halti collection are made of Mulesing Free merino wool. Mulesing Free sheep farms have signed an agreement on their responsible activities towards their production animals. When you choose a Halti merino wool product, you are assured on our behalf of using a product that meets ethical values.
Merino wool clothing and accesories