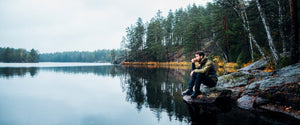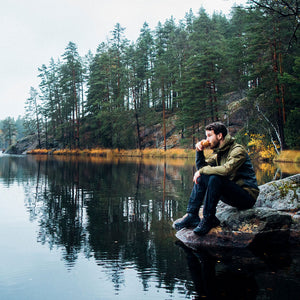 From the pulse of the city to the tranquility of nature – Best hiking destinations near Helsinki
The Helsinki metropolitan area serves as an excellent base for nature enthusiasts, with numerous hiking destinations just a short drive way. In this blog post, we introduce some of these spots where you can revel in the peace and beauty of nature right on the city's doorstep.
Espoo's Suvisaaristo
A slice of nature awaits right on the city's edge. Hanikka Nature Trail and birdwatching tower allow you to explore the local wildlife and avian wonders. The trail is flexible, with stunning coastal views, lush meadows, and wooded areas. Along the way, you might spot a diverse array of birds inhabiting the archipelago's varied ecosystems.
Lapakisto Recreational Area near Lahti
A diverse landscape of lakes, rocky terrain, and small marshes form an intriguing mosaic. The area boasts several campfire places and lean-tos for a relaxing break. Five marked trails wind through the landscape, totaling 23 kilometers. Expect boardwalks, paths, and cliffs. Some trails are accessible.
Kopparnäs Recreation Area near Inkoo and Siuntio
Kopparnäs is characterized by exquisite coastal and inland cliffs offering panoramic views of the sea and archipelago. Among the rocky outcrops lie forests, meadows, wetlands, and fields. Witness stunning sunsets and passing sailboats from the seaside cliffs.
Linlo Island
Located between Porkkala and Upinniemi, Linlo is a versatile destination that can easily fill your entire day. You can have a campfire at designated cooking shelters scattered around the island.
Meiko Forests in Kirkkonummi
Meandering through this terrain, you'll encounter diverse landscapes of lakes and ponds. Multiple marked routes follow the shores, allowing you to listen to the haunting call of loons echoing from the lake.
Porvoo
Apart from its historical sites, Porvoo offers outdoor opportunities as well. Varlaxudden Outdoor Area offers a feast for the eyes and a retreat for the mind by the sea. Majestic seaside cliffs invite you to gaze into the horizon and explore smooth rock formations. There are also designated areas for picnicking.
Nuuksio National Park
A half-hour drive from Helsinki, Nuuksio offers various outdoor activities beyond hiking. Rent a canoe or kayak from Haukkalampi or Pitkäjärvi for a serene paddle. You can also rent a fatbike from Haltia Nature Center to explore the nearby areas. The park features numerous marked trails through beautiful forests. Don't forget to visit the exhibitions at Haltia Nature Center.
Sipoonkorpi National Park
Another fantastic hiking destination near Helsinki. The park offers diverse nature trails winding through fascinating wilderness and wetlands. Sipoonkorpi boasts captivating scenery, including rocky hills, marshes, and forests. During your trek, you might even spot wildlife like elk and birds.
Looking for more nearby destinations?
Check out Uuvi's website for comprehensive information on outdoor spots in Uusimaa, including those managed by Uuvi, Espoo, Helsinki, Kirkkonummi, Sipoo, Vantaa, Vihti, and Metsähallitus.