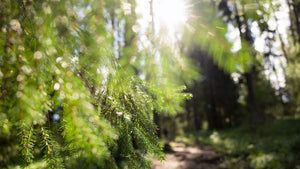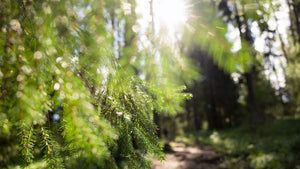 The pure nature is no more a given, so here at Halti, we want to look far into the future and do our best to ensure that future generations can also enjoy it like we have. All of Halti's actions are based on respecting both the environment and people – after all, our products are designed for outdoor activities and sports. Sustainability is one of our core values that guides our daily actions.
At the core of Halti's sustainability efforts lies the Think Ahead sustainable development program. It was established back in 2010, and since then, sustainability has been a crucial part of Halti's business strategy. Today, Think Ahead means that we take responsibility for our social, environmental, and economic footprint. We openly communicate our commitments in terms of materials, the environment, circular economy, and human rights.
Materials
As a bluesign® system partner we enhance chemical safety and reduce the use of environmentally harmful chemicals in our textile production.
We do not use PFC's in our water repellency treatments.
We are committed to increasing the use of recycled and renewable materials in our manufacturing and logistics. In our Fall-Winter 2023/24 clothing collection, 96% of the items are made from either fully or partially recycled materials.
Environment and Emissions
We are committed to the international Science Based Targets initiative (SBTi). We will define emission reduction targets that align with the Paris Agreement's aim to limit global warming to 1.5 degrees Celsius. Our targets will encompass our entire value chain.
We are committed to reducing emissions by optimizing logistics and operations at our headquarters in Finland. Our headquarters has been awarded the WWF Green Office certification for this effort.
We are committed to contributing to material and technological innovations in our industry.
Human Rights and Working Conditions
 We are committed to using only audited factories in high-risk countries. In Fall 2023, all our factories in high-risk countries are audited.
We regularly visit our factories.
We have strong relationships with our subcontractors – some of them we have been working with for over 40 years.
We publish a supplier list on our website, detailing where each product is manufactured and the duration of the partnership.
Circular Economy and Timeless Products
We design timeless, durable, and easily recyclable products, ensuring their journey continues from user to user and eventually into new materials. For example, in the Fall-Winter 23/24 collection, 90% of Kallio by Halti® designs are monomaterial items.
This autumn, we are launching two new Halti 2nd Round circular economy models. For a few years now, we have been accepting used Halti products in our stores and donating them through a charity organization for reuse.
We share maintenance and repair tips with our customers and followers.
All this work requires significant strategic decisions, but above all, it relies on daily small choices. There is still much work ahead of us, but we continuously strive for improvement in every stage of the product life cycle.
Read more about our sustainability work and for details, check our annual sustainability review.
Psst! We will soon be launching not one, but two new circular economy models for our customers, so stay tuned…
Read more Halti World blog posts: View all